Best Spine Surgery in Solapur
How do you know when you need spine surgery?
Endoscopic spine surgery with laser assistance Microsurgery with laser assistance surgical procedures for percutaneous spinal fixation tether a person has low back or neck pain, we will normally monitor them over time and encourage them to keep up with good. If the problem does not improve with physical exercise, over-the-counter remedies, or pain management and anti-inflammatory medicine, the next step is to consult a doctor.
Many patients with spinal issues can be addressed without surgery. Before surgery, physical therapy, home exercises, medication, and sometimes spinal injections are advised. If the condition persists, surgery may be a viable choice.
Dr. Valsangkar is one of the Best Spine Specialists in Solapur and is dedicated to focusing on the Spine as his key interest. This is mostly owing to outstanding success in both non-surgical and surgical spine problems.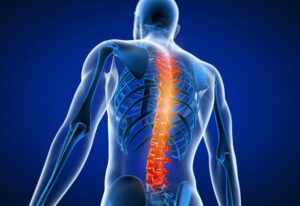 What are the main distinctions between traditional and minimally invasive spine surgery?
Traditional open spine surgery exposes the entire anatomy. Minimally invasive spine surgery exposes less of the anatomy, allowing for a quicker recovery in the first few weeks after surgery. In minimally invasive Best spine surgery in solapur, additional surgical techniques such as intraoperative spinal navigation are routinely used. With reduced exposure, the surgeon can look more into surgical areas.
The long-term goals are the same, whether minimally invasive or traditional; we want to achieve an overall improvement in symptoms or a halt in degeneration. In the end, we want our techniques to result in less blood loss, shorter hospital stays, fewer infection rates, and quicker healing in the weeks after surgery. Patients often recover faster with minimally invasive surgery; however, not every patient or surgical condition is suitable for minimally invasive surgery. You must collaborate with your spine surgeon to choose the best course of action for your situation.
A doctor can usually identify a headache type by asking the patient about:
their manifestations
the type of discomfort
the pattern and timing of assaults
The doctor may order or undertake tests to rule out more serious causes of head discomfort in some circumstances. Blood samples or imaging tests, such as a CT or MRI scan, may be used in the tests. At Valsangkar Hospital one of the best specialists provide Best spine surgery in solapur.